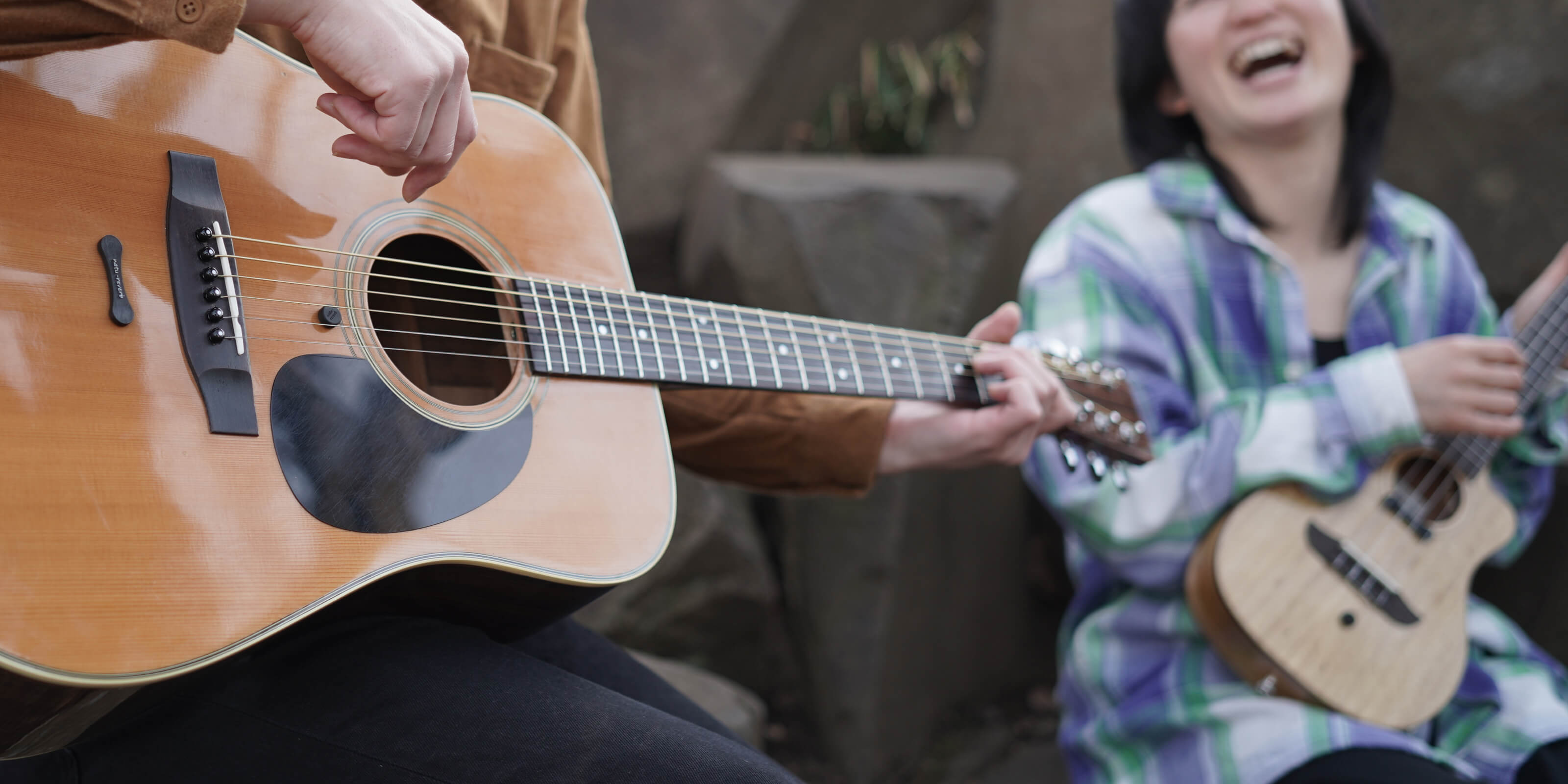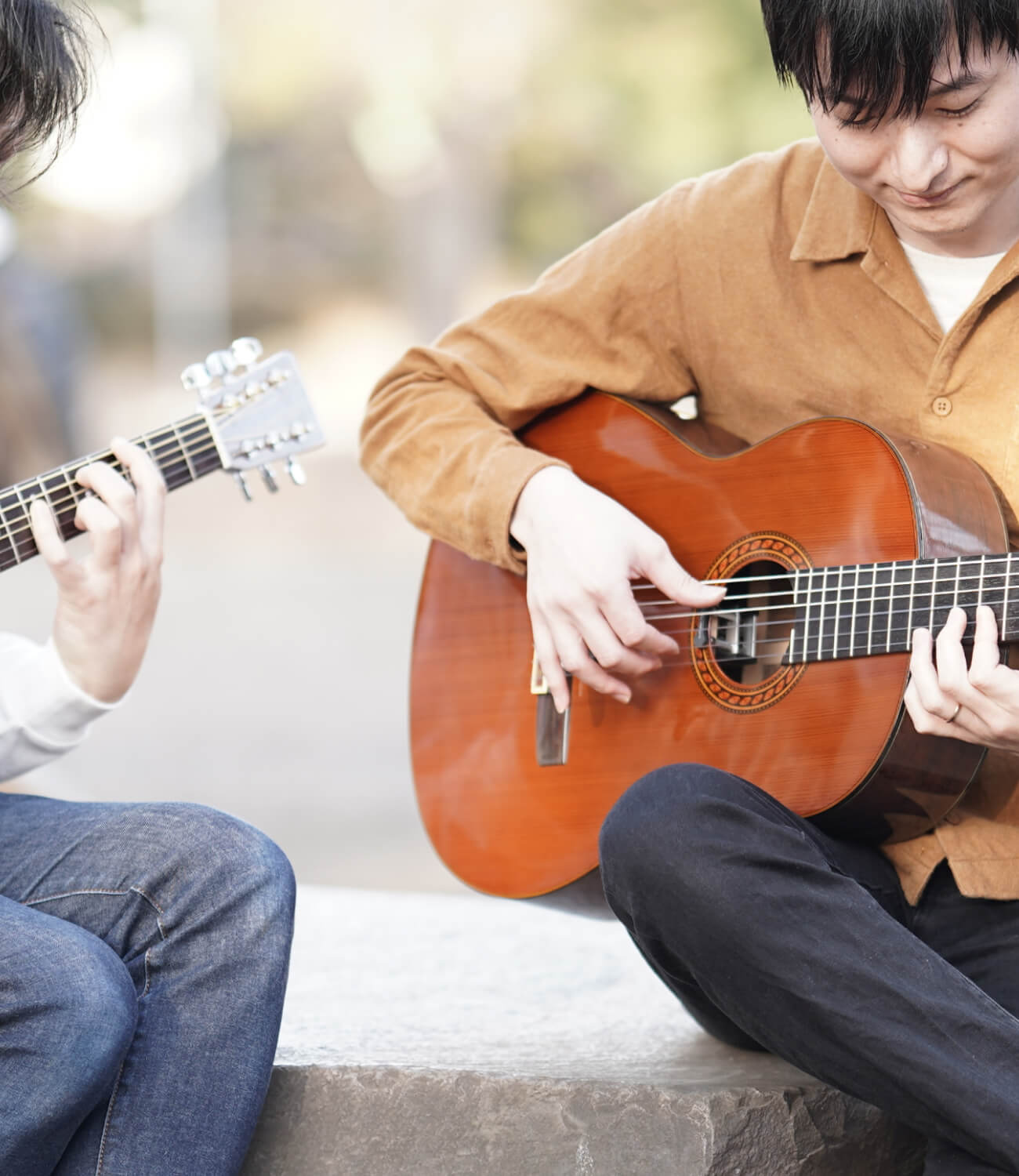 natu-reverb®
Add magic reverb to your guitar or ukulele
Simple and easy, so much more fun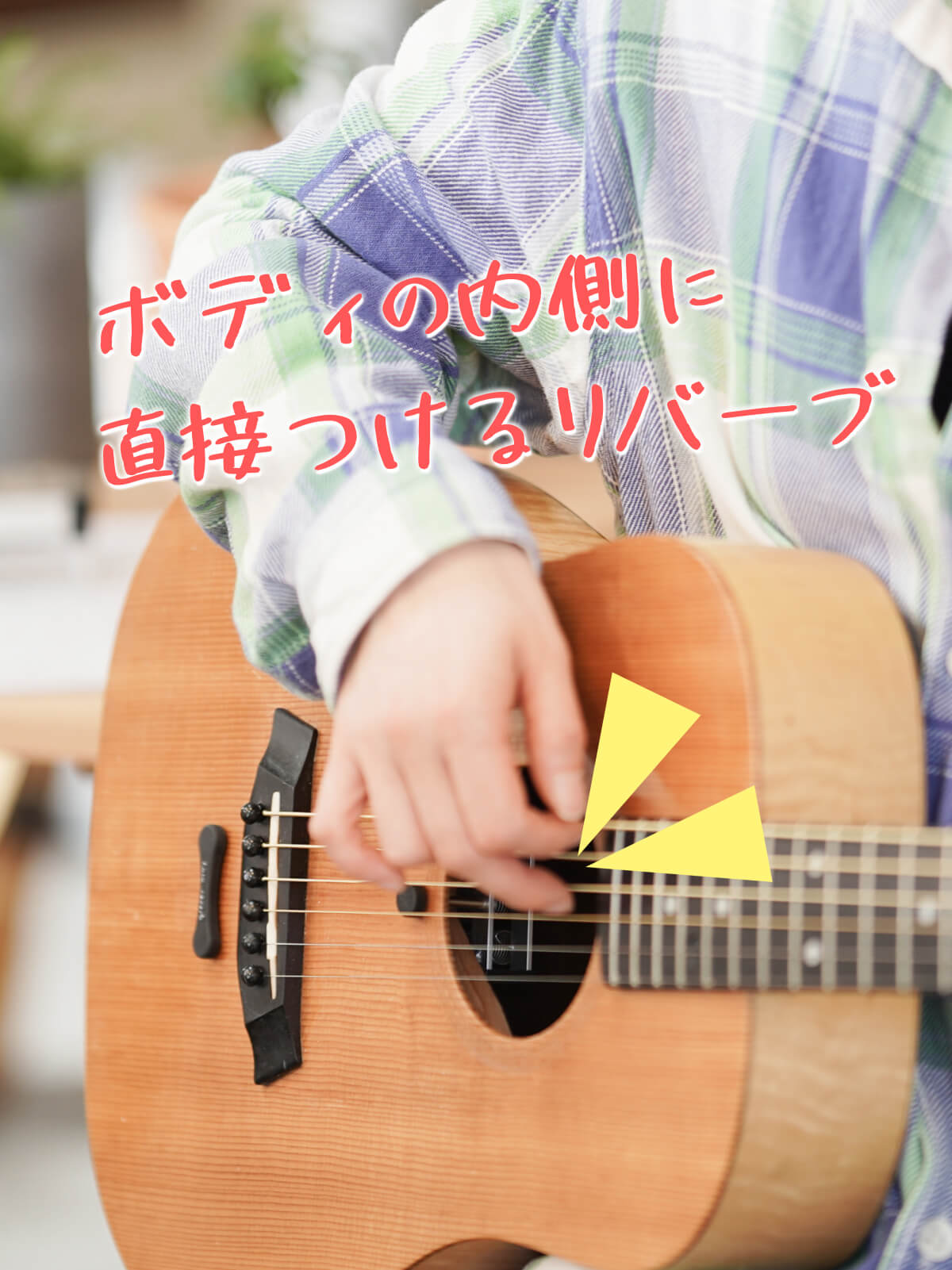 Pleasant sound comes from within
natu-reverb is a patented spring reverb that adds richness to acoustic guitars, classical guitars and ukuleles.
A natural analog reverb is generated from inside the instrument , so you can enjoy a pleasant performance from the moment you pick up the instrument.​
natu-reverb is an item for those who want to cherish the raw sound of acoustic instruments.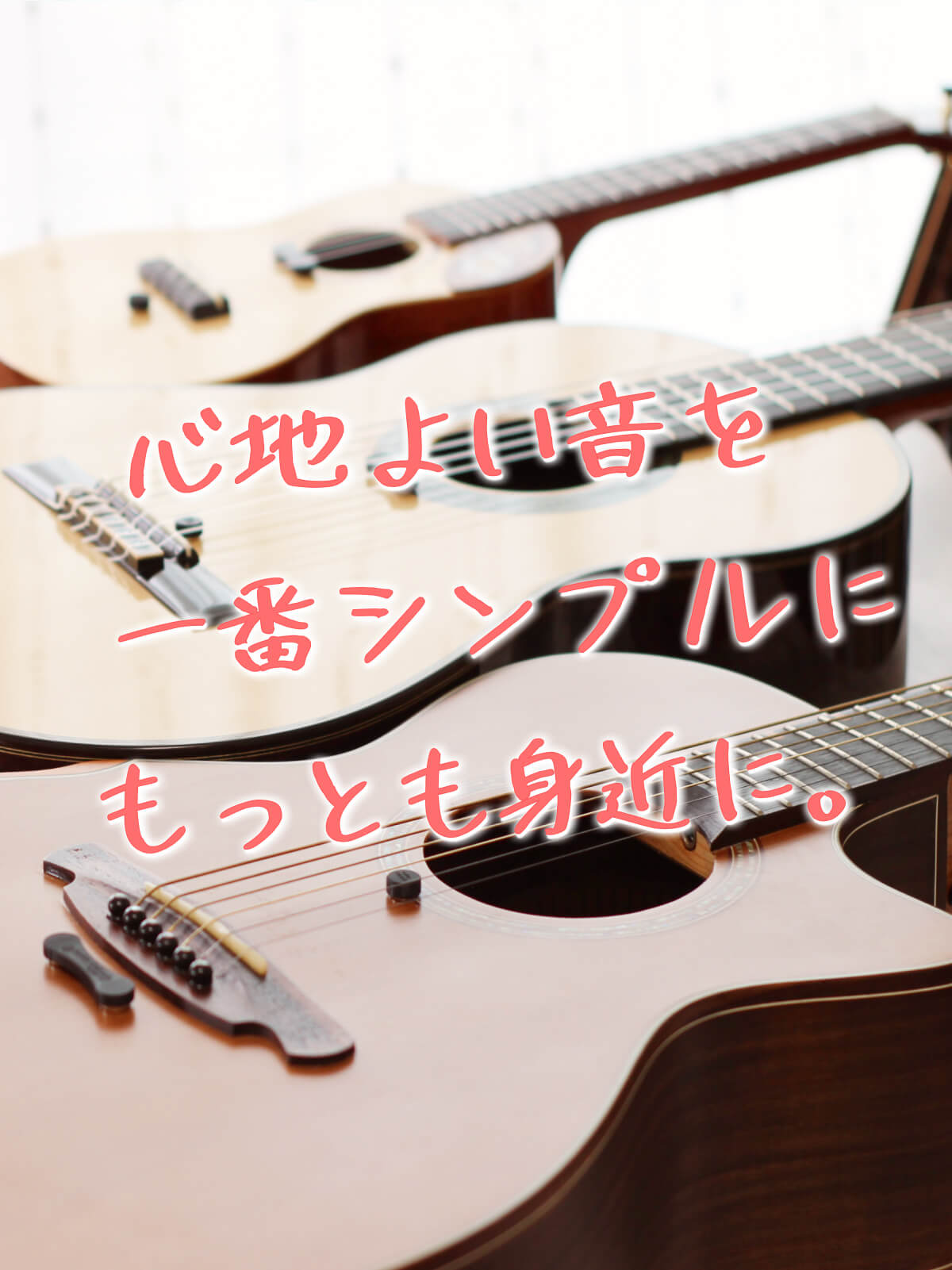 Which is more important, the amp sound or the raw sound?
The sound coming out of the amplifier and the raw sound from the instrument body.
Of course, both are important, but since it's an acoustic instrument, I still want to enjoy the live sound. Also, at home, you probably spend a lot of time listening to live sounds .
Would you like to enjoy your usual performance more by upgrading the live sound ?
And analog, not digital, reverb is best for live acoustic instruments.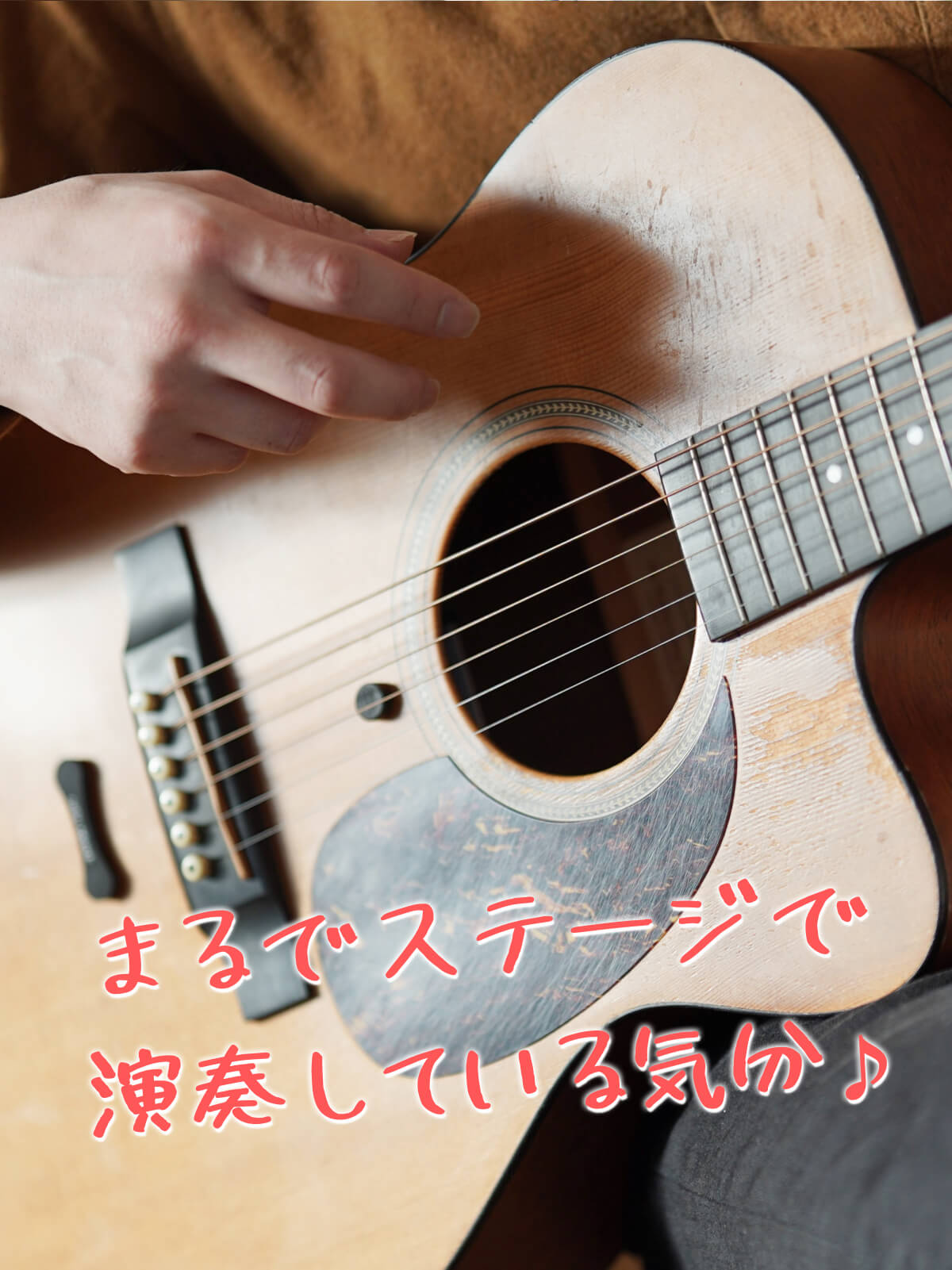 Feel free to enjoy the sound of the stage at home
Unlike digital reverb that adds reverberation to the sound picked up by the pickup, natu-reverb adds reverberation to the instrument itself , resulting in an overwhelmingly natural reverb.
Would you like to experience the sound of a concert hall in your usual room?
From beginners to advanced players, this is the simplest and most familiar item for those who want to enjoy the sound of wood on acoustic instruments.
Compare with other reverbs
Don't you think it takes a lot of effort to enjoy good sound?
Since natu-reverb generates reverb from the instrument itself, you can enjoy a pleasant sound from the moment you pick up the instrument.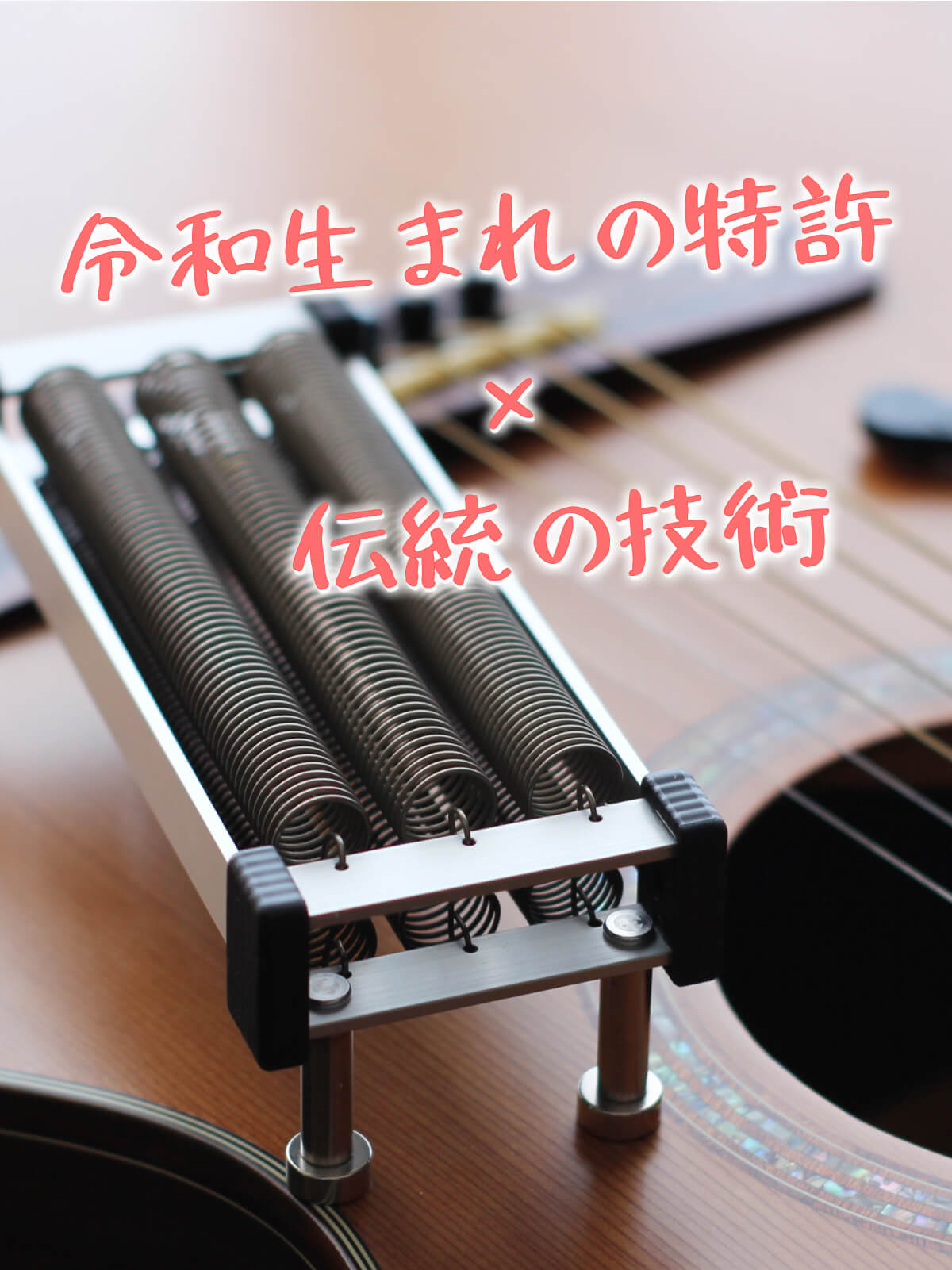 Harmony of tradition and innovation
natu-reverb is the world's only patented analog reverb that can be installed inside a musical instrument.
Combining various ideas and layering more than 50 prototypes, we realized what was thought to be impossible.
The lightweight aluminum construction, magnetic fixing system, and three-point leg support are all important elements, as are the springs.

In addition, the special springs developed jointly with a long-established factory that has been in business for 66 years are different one by one , and are the optimum combination derived from numerous experiments.

*Patent No. 7174457