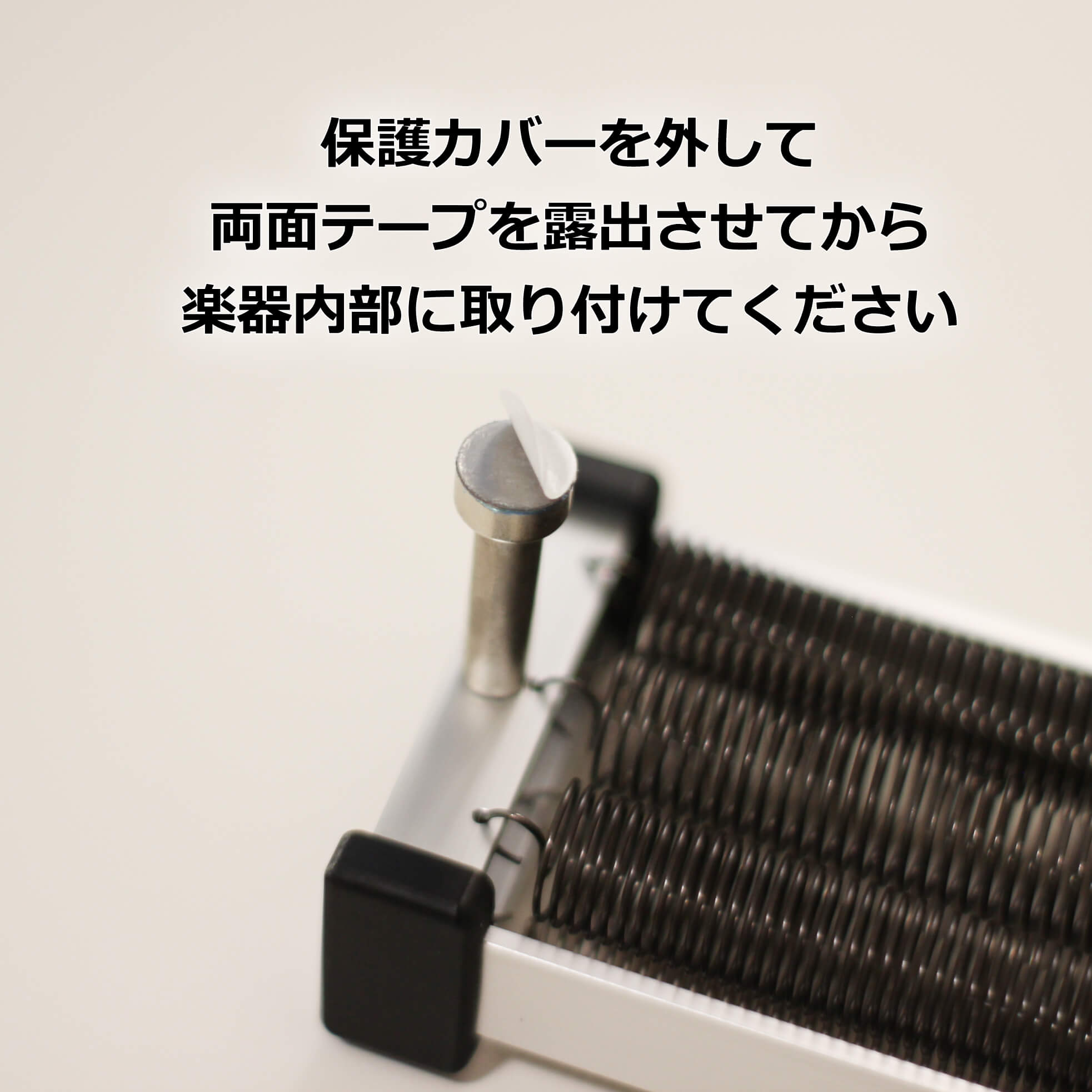 natu-reverb inner plate set of 3
Shipping to Japan only
*If you live outside Japan, please use our forwarding service.
This product is an optional item for advanced users.

By installing a steel inner plate inside the instrument, the natu-reverb can be attached and detached even without magnetic parts.
This item is for those who want to attach natu-reverb without using magnetic parts, and those who want to make the surface of the instrument look neat.
This part itself is difficult to remove once installed, so it is an item for advanced users.
Also, the quality of the reverb may change slightly compared to the normal installation method.

----------------------------------------------
[How to use]
1. Remove dust etc. from the location where you want to install it beforehand.
2. Peel off the blue cover from the inner plate
3. Attach the silver side of the plate to the magnet on the natu-reverb body.
4. Peel off the protective sticker
5. Please attach each natu-reverb firmly inside the instrument.
*The plate remains inside the instrument even after you remove the natu-reverb, so you can attach the natu-reverb in the same place next time.

Size: Diameter 10mm / Thickness 0.5mm
Material: Steel

*1 set contains 3 pieces
 ※上記のほか、銀行振込もご利用いただけます
 ※キャリア決済やAmazon PayはBASE店でご利用可能です

---
[Compatible models]
natu-reverb AC / CG / UK each series
▼ Item list
You can choose items by musical instrument
This product is rated 4.0 of 5.0 stars.
It has received 2 reviews.