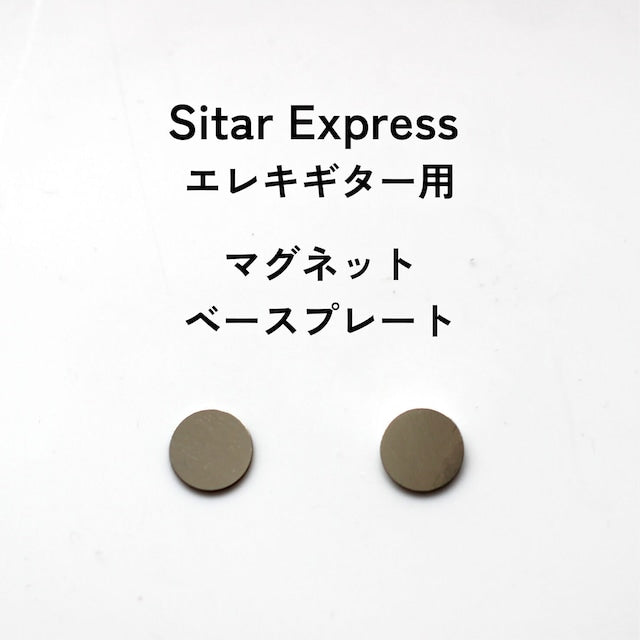 2 Sitar Express magnetic baseplates for electric guitar
Shipping to Japan only
*If you live outside Japan, please use our forwarding service.
This product is for customers who have purchased Sitar Express for electric guitars in the past, or for customers who purchase Sitar Express at the same time.
Please refrain from purchasing this product alone.
--------------------------------------------
Sitar Express for electric guitars is not compatible with bridges that normally do not respond to magnets.
However, by installing this magnetic base plate on the bridge, the sitar express can be attached.

Since the back side has tape, it can be easily pasted on the flat part of the bridge.
Sold in units of 2 pieces.

Size: Diameter 10mm / Thickness 0.5mm

At the time of shipment, a blue sticker is attached to protect the surface.
Peeling off the sticker reveals a silver surface.


*Please note that the installation of the magnet base plate will increase the surface of the bridge by about 0.5mm.
* Please check the conditions on the Sitar Express product page to see if it can actually be installed.
 ※上記のほか、銀行振込もご利用いただけます
 ※キャリア決済やAmazon PayはBASE店でご利用可能です

---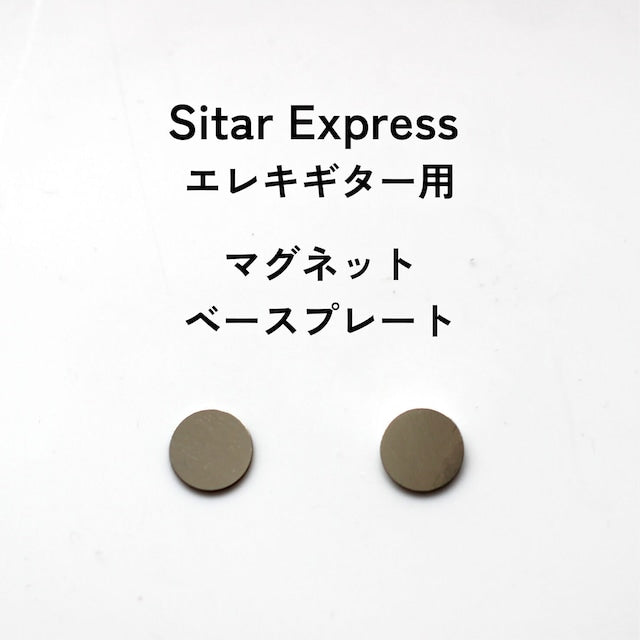 ▼ Item list
You can choose items by musical instrument
This product has no reviews yet.