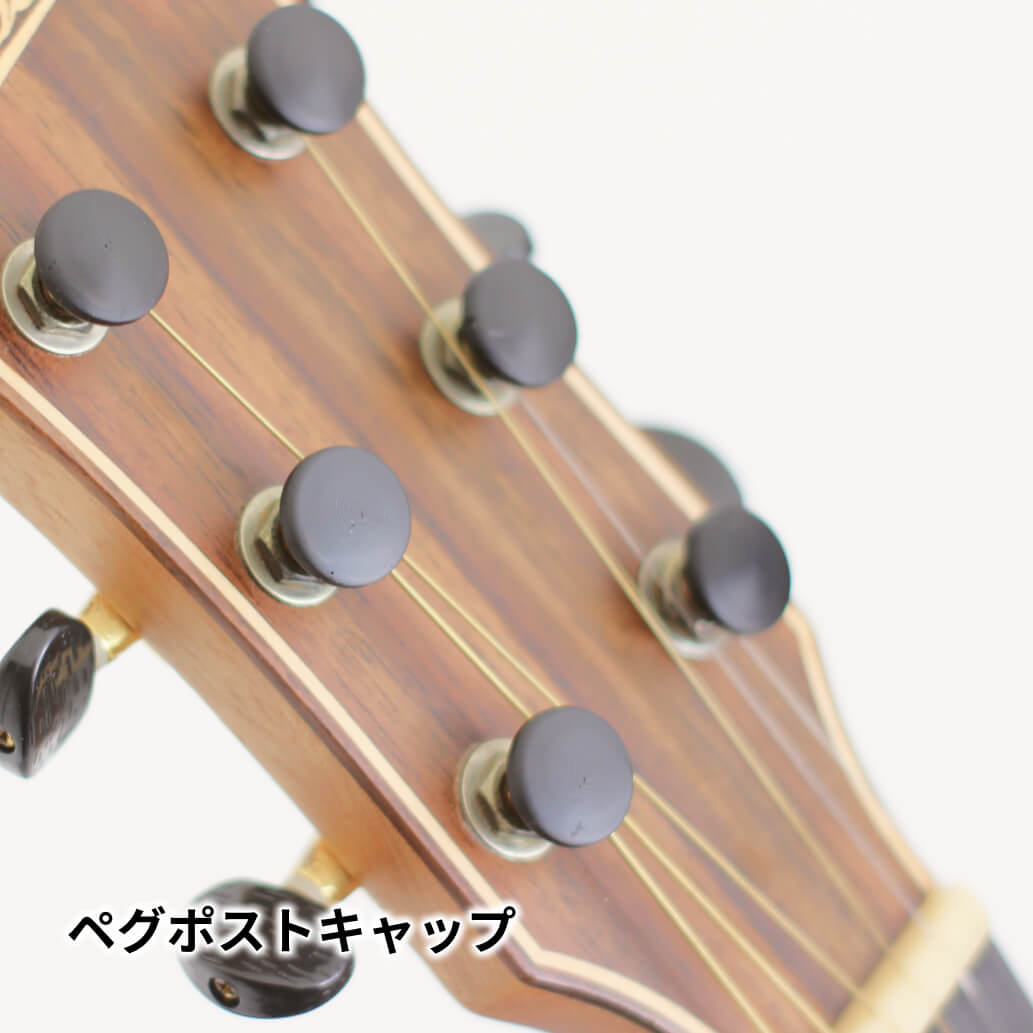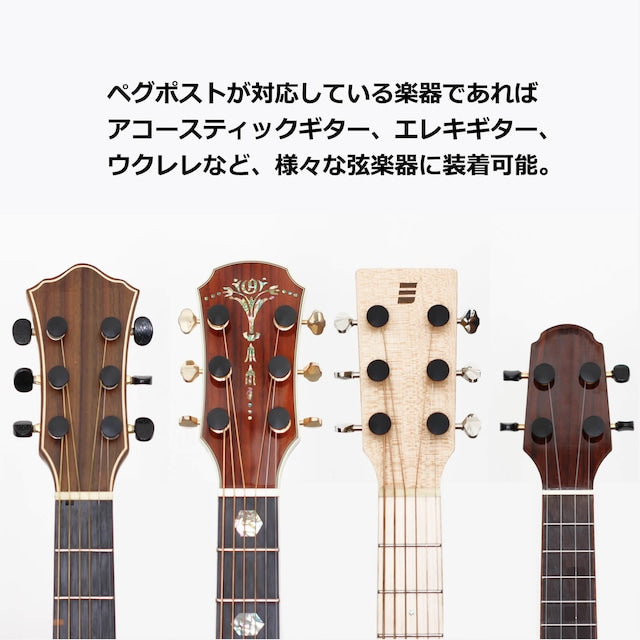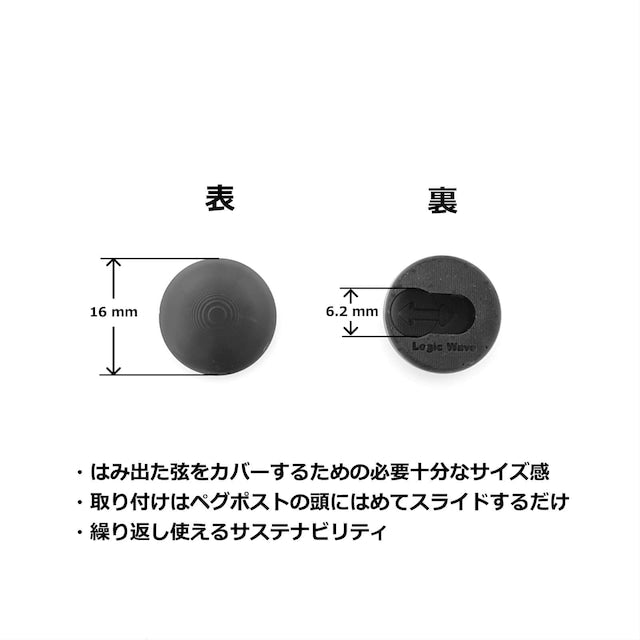 Peg Post Cap Set of 8 Peg Covers to Prevent Injuries from String Tips
Shipping to Japan only
*If you live outside Japan, please use our forwarding service.
When the string is wrapped around the peg post, the excess part of the string will inevitably protrude.

✔ I stabbed my finger with the protruding string
✔ Worried about small children or pets getting hurt
✔ String scratching the inside of the case and scratching


The peg post cap was developed to solve such problems.
Simply slide it over the head of the peg to secure it and cover the sharp parts of the strings.

If the peg post is compatible, it can be used for a wide range of acoustic guitars, electric guitars, ukuleles, mandolins, etc.

Would you like one to prevent injury and change the look of your favorite instrument?
It is not disposable, so you can use it repeatedly.
Of course, you can tune while wearing it.

 ※上記のほか、銀行振込もご利用いただけます
 ※キャリア決済やAmazon PayはBASE店でご利用可能です

---
■ Material:
hard resin

■ Quantity:
8 pieces (with case)

■ Size:
16mm diameter / 5mm maximum height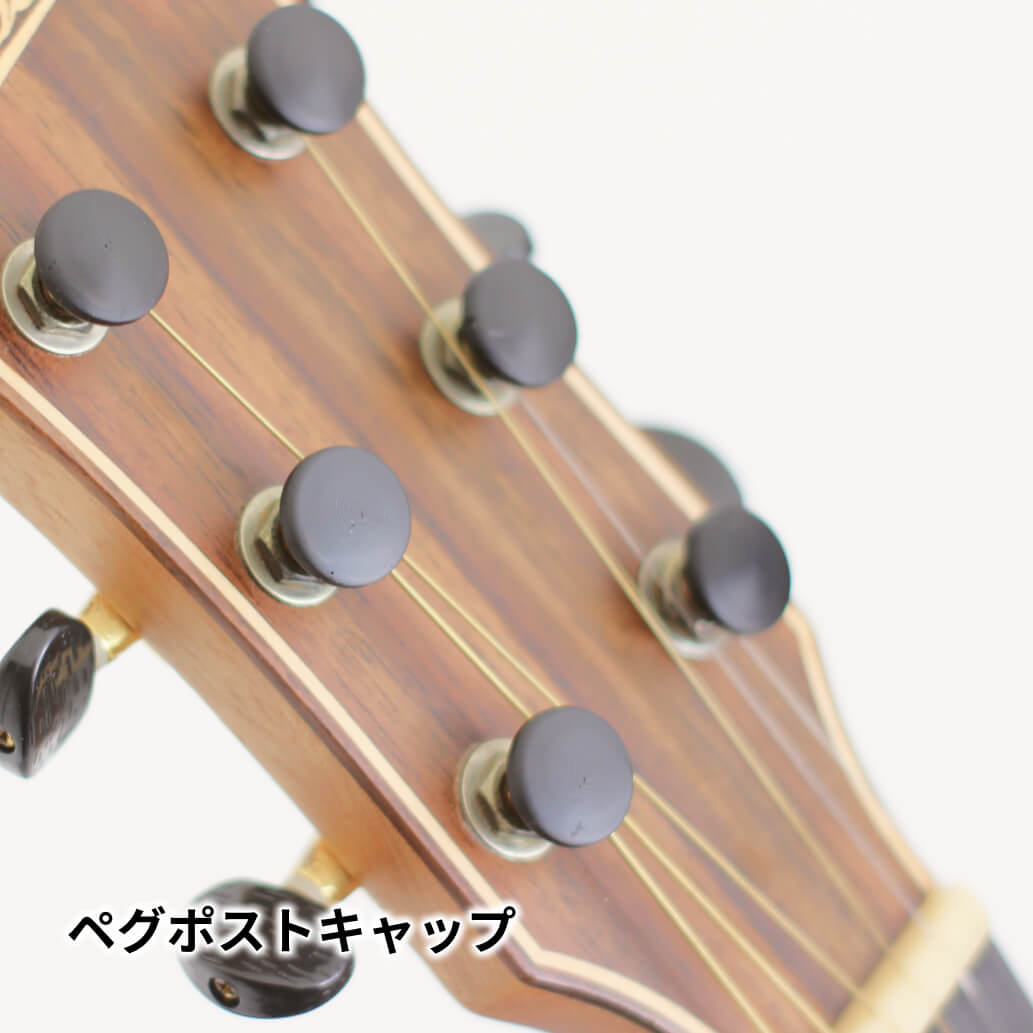 ▼ Item list
You can choose items by musical instrument
This product has no reviews yet.