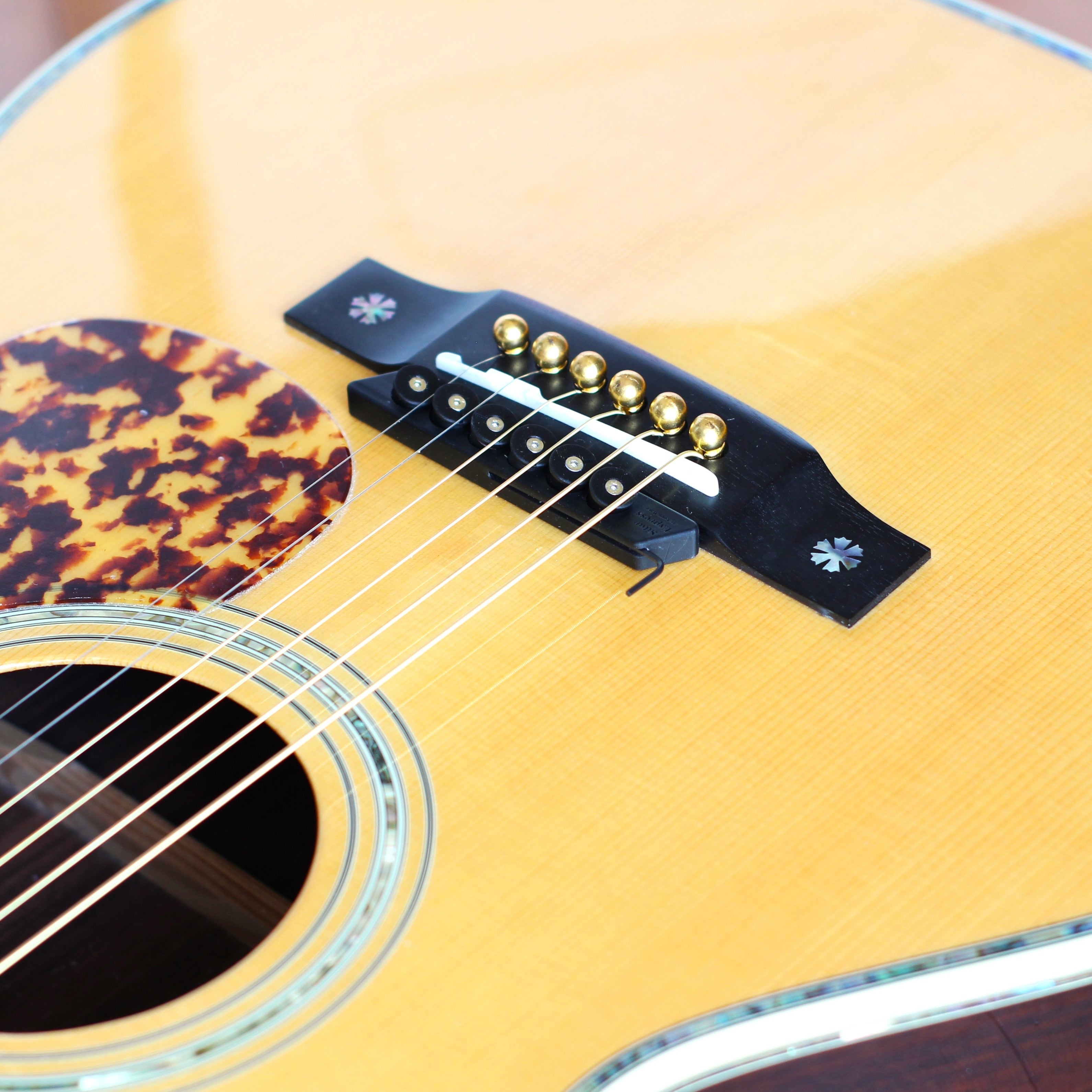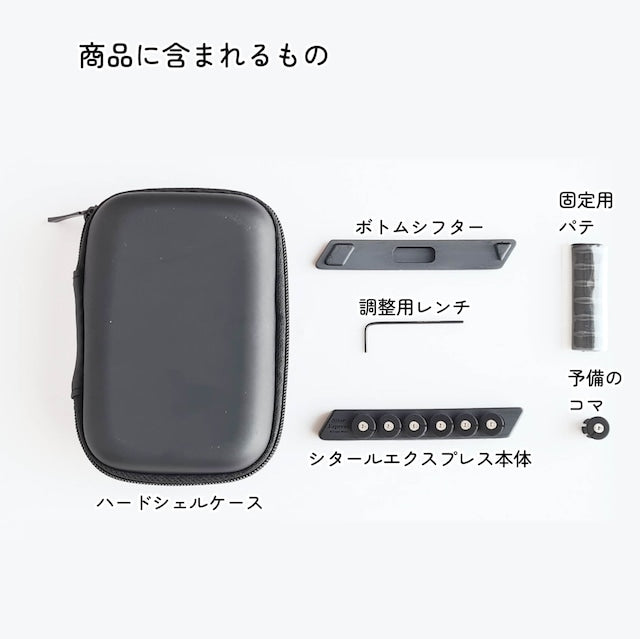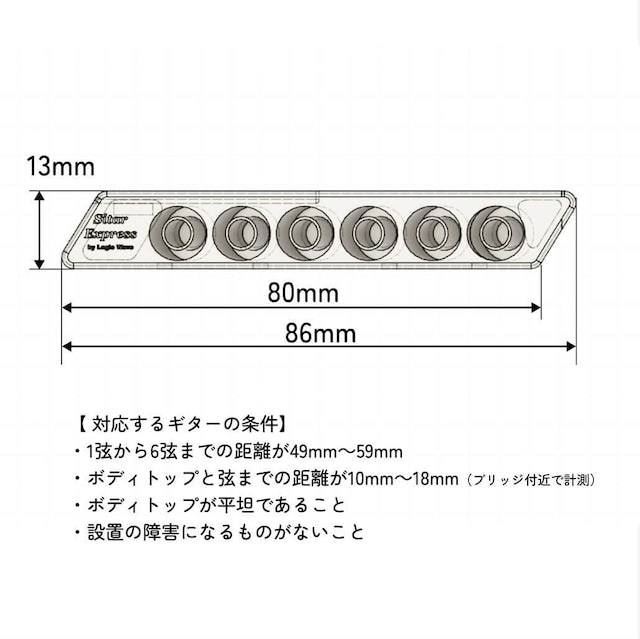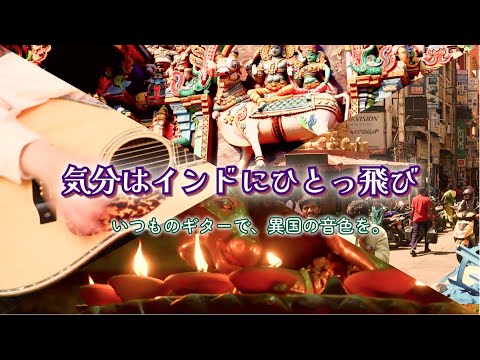 Sitar Express Sitar Express for acoustic guitar
Shipping to Japan only
*If you live outside Japan, please use our forwarding service.
An item that allows you to enjoy a sitar-like tone when attached to an acoustic guitar has appeared. If you set it next to the bridge and adjust the height of the bridge, a strange oriental sound will pop out from your usual guitar.
 ※上記のほか、銀行振込もご利用いただけます
 ※キャリア決済やAmazon PayはBASE店でご利用可能です

---
[Requirements for compatible guitars]

Please make sure that all of the following are satisfied.

・The distance from the 1st string to the 6th string is 49mm to 59mm
・The distance from the top of the body to the strings is 10mm to 18mm (measured near the bridge)
・Body top must be flat
・There should be no obstructions to the installation.

[What is included in the product]
Sitar Express main unit, adjustment wrench, fixing putty, spare knob x 1, bottom shifter, hardshell case
▼ How do I use it?
The subtle touch of the vibrating strings and sitar express creates a mysterious sound.

The Sitar Express is attached with the included fixing putty and can be removed at will.
If you are concerned about the effect of the oil finish on the paint, please first install it in an inconspicuous place and check that there is no problem.

Watch the video for details on how to use it.
This product is rated 4.5 of 5.0 stars.
It has received 2 reviews.